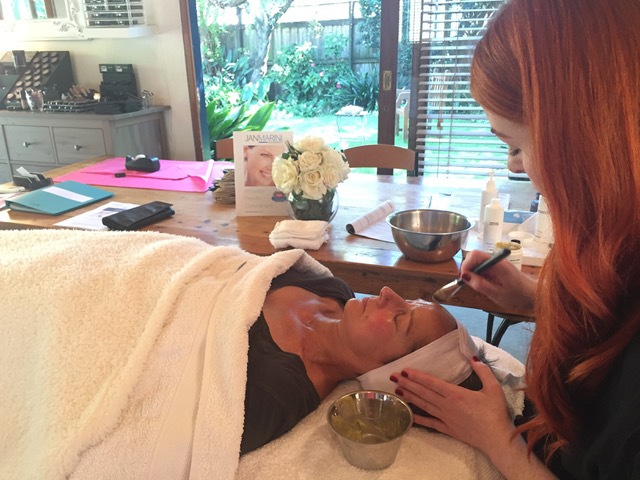 Jan Marini Skin Research is at the cutting edge of skin care technology, incorporating vital, effective ingredients such as glycolics, peptides, retinols and antioxidants to really make a difference to your skin.
So many of you, my lovely clients, just love the Jan Marini products and I'm very excited to now be offering you regular Jan Marini Skin Rejuvenation Treatments with a qualified beauty therapist in our relaxing garden studio. From $120 for one hour.
Or if you'd just like to try some Jan Marini products and discuss your skin concerns, book in for a 30 minute consultation. $55 redeemable of products purchased over $150.
What does the skin rejuvenation treatment do?
This is an advanced resurfacing, refining and hydrating treatment that sloughs away the upper layer of dead skin cells and penetrates into the upper layers of the dermis to soften fine lines and encourage better penetration of other skin care products.
You will also receive a relaxing facial massage with an infusion of anti-inflammatory botanical and rejuvenating peptides combined with a super-hydrating mask.
Who is this Jan Marini treatment good for?
This treatment is good for all skin types.  It is specifically designed to rapidly stimulate cellular renewal and provide skin rejuvenation for all skin types, even the most sensitive, without irritation or dryness.
What are the benefits of this skin rejuvenation treatment?
If you suffer from environmental ageing, hyperpigmentation or acne, then this treatment will be especially beneficial.
This treatment gives your skin a boost, revitalising it so that your Jan Marini products work even better. You can visibly improve the appearance of your skin with zero-downtime, enabling you to immediately apply makeup and continue with your usual activities.
Call the studio on 0416 120 160 to book your treament.