Stay up to date with all the latest
A beautiful state of being
We all want to look and feel beautiful- confidence in how we feel is transformative, liberating and empowering. Best of all it's within everyone's reach.
Studio Petrina Milas provides cutting edge professional makeup , skin care, services and workshops for women who know that beauty is about confidence, vitality and the inner wisdom that gives an unmistakable glow. Of course, a little lipstick is always a good idea.
Petrina Milas is a Hair and Makeup Stylist with a 25+ year career at the forefront of Australian beauty, working across the world of advertising, media and fashion. She's worked with brands including Nike, Chanel, Allianz and Qantas and many celebrities such as Elle McPherson, Hamish and Andy, Maggie Beer, Hugh Jackman and Shirley Maclaine. She shares her experience and expertise with women via her popular series of workshops and classes at her beautiful Studio on Sydney's North Shore.
Petrina's education and expertise, blended with her holistic wellbeing-informed approach has helped multitudes of women experience a greater sense of connection with themselves. She believes that beauty is a state of being and that when a woman believes in her innate beauty it doesn't just change her life- it changes the world beyond her. You see, when women embrace their beauty they allow others to embrace theirs.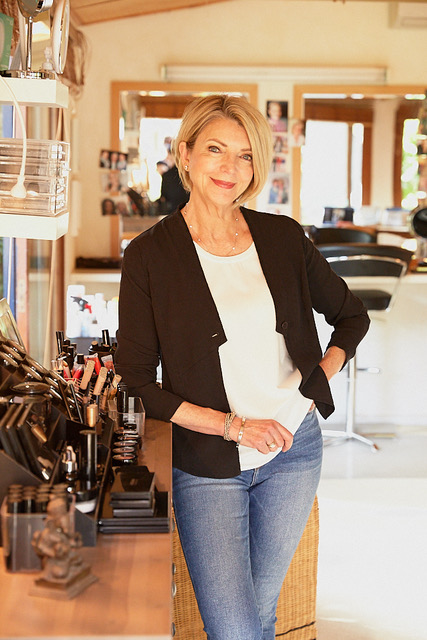 Multifaceted and holistic skin care, education and hair and makeup for everyday, for special events and for everything in between to support women to look and feel their best.