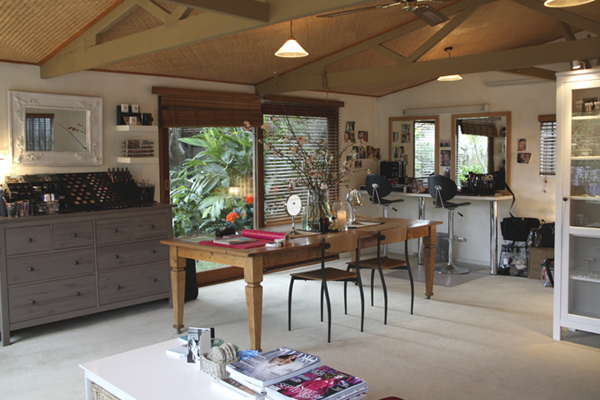 In the leafy backstreets of Northbridge, Sydney you'll find our private garden Studio.
A beauty and lifestyle destination where you receive personal attention and expert advice. A relaxing spot designed to help you feel at home while you are pampered and looked after.
The Studio is the perfect place to bring your girlfriends, mum or daughter for a personalised make-up class, a seasonal update or be 'zzzushed' for a special birthday or event.
You can try our comprehensive cosmeceutical skin care range – Jan Marini Skin Research, SPM Studio Petrina Milas Pro range, LipSense and Face Atelier and pro tools and brushes.
We look forward to welcoming you, and helping you be bring more ease, joy and beauty into your life.