Personal appearance is crucial in the world of business.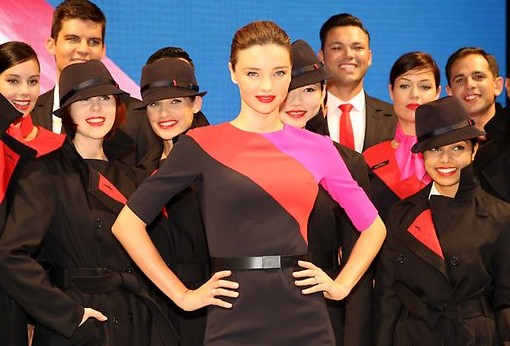 How an employee presents her or himself affects not only their own career opportunities, but also the entire visual integrity of the company.
People notice details with regard to personal presentation and grooming.
We love to work with professional men and women who care about themselves, how they communicate and the importance of first impressions socially and in the workplace.
Corporate training
Petrina and her team have trained staff from service personnel to flight attendants and executive assistants at businesses such as Qantas Airways, Helloworld and Westfield Group.

You don't have to be a big company!
And you don't have to be a big corporation to benefit from an style makeover. Petrina has also facilitated workshops for businesses such as Mosman Dental, Northern Sydney Dermatology and BridgeClimb where the personal presentation of frontline staff is integral to the company image.
Look and Learn
Our Look and Learn sessions include an inclusive discussion, demonstrations and power point presentation on:
Why is good grooming important
How to make a great first impression every time
Defining a look that reflects your workplace without sacrificing your individual style
Simple, effective and  long lasting makeup tips
Easy to do hairstyles
Quick fixes for bad days!

You don't need to be a company at all!
I love to inspire you on how to achieve a professional, job-ready look with a 'minimum of fuss'.
Our Business Style & Grooming classes are designed to give you the expertise you need to achieve a polished, stylish, professional and positive visual impression. They can be done one-on-one or in small groups. Classes are tailored to your needs, goals and budget.
Here's what some of our clients say
"Petrina has been instrumental in the development of our training programs, offering ideas, suggestions, advice and expertise.  She has developed a series of looks within our brand guidelines that really work for our staff… her professionalism, attention to detail and commitment to outcomes has never faltered… her delivery style combines extensive industry knowledge with warmth, care and a genuine desire for all individuals to succeed."    Lisa Kavanagh, Manager Learning and Development, Customer Experience
Qantas Airways Limited
---
'Petrina and her assistants have been amazing, I've never had a grooming day before and have learnt so much. They are very patient and explain everything so well. I really appreciate all the help'.
---